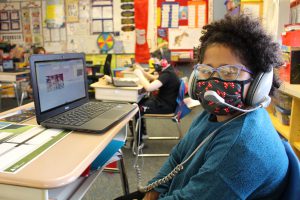 Cohoes elementary schools are celebrating National Career Week (Mar. 1-5) by hosting virtual presentations from professionals in a wide variety of careers.
The opportunity was offered in partnership with Junior Achievement of Northeastern New York, an organization dedicated to giving young people the knowledge and skills they need to own their economic success, plan for their futures, and make smart academic and economic choices.
"We hope that our students will expand their horizons in terms of what they want to be when they grow up," Abram Lansing Principal Cliff Bird said. "We have a firefighter and a police officer, and that's what a lot of first graders want to do, but it's good for them to hear that they have to work for it and what they need to do to achieve it."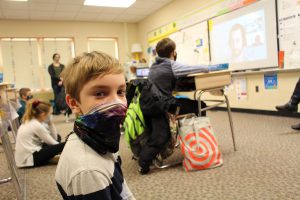 Because the presentations were held over Zoom, in-person and virtual students from all three elementary schools were able to participate simultaneously.
"They get to see where the presenters actually work. A lot of them gave tours, so it's like taking a field trip without leaving the classroom," Bird said.
In addition to visits from members of the Cohoes police and fire departments, presentations on Thursday included an author, an owner of a local doggy daycare, an artist, and several representatives in STEM-related jobs.
"We're expanding into new fields. We have architects, engineers, computer programmers. For our teachers, it helps them know what we have to prepare our students for," Bird added.
"Some of our older students, they may only be 10 years old, but they'll soon be making decisions that will impact the opportunities they have and the path they take. We want them to know what's out there."