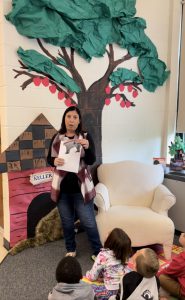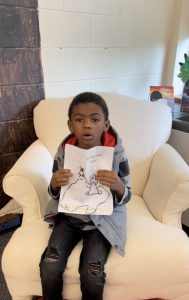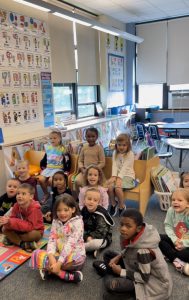 Local author John Gray, along with his publisher and generous donors from across the country, provided nearly 3,000 copies of Keller's Heart and Sweet Polly Petals to 28 schools in 14 states, and Van Schaick Grade School was one of the lucky recipients!
Every student in Mrs. Bennett's kindergarten class received a copy of Keller's Heart and every classroom and the library were given a copy of each book.  
Each child had a paper cut out of Keller that they brought home to play with. They then had to write a story about what they did with Keller. Some of the stories included going for a walk with him, playing Barbie dolls and videogames and even taking a nap with him!
Mr. Gray started the fundraiser on his Facebook page in August as a way to provide books to city schools that don't always have author visits. In his post, he recalled growing up in South Troy, where money was tight, but having books provided great comfort. "These kids are special," he wrote, "I'd love to teach them about Keller and Polly and the virtue of kindness."
We thank Mr. Gray for choosing VSGS and helping to instill a love of reading.