At their August 9 meeting, the Cohoes Board of Education approved the appointment of Heather Bradt as the new assistant principal at Cohoes High School.
For Ms. Bradt, who previously served as a math teacher for 12 years at the high school, it's a feeling of having come full circle. She is happy to return to the halls she knows well, this time in an administrative role.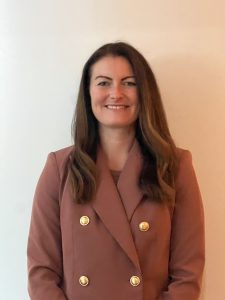 "I know our students and the community and I couldn't be happier to be back," said Ms. Bradt, a Cohoes native and CHS alum. "I'm very passionate about doing what's best for students; I think that's something that I bring to the role."
In fact, she's looking forward to reconnecting with this year's seniors who were freshmen when she accepted a position as assistant principal at Catskill High School.
"It was very hard to leave Cohoes," said Ms. Bradt, who left CHS to advance her career. But, the decision was the right one because it led her back home.
One of her goals in her new position is to be visible to students and staff.
"I plan to be in the hallways, cafeteria and available at arrival and dismissal," she said.
Ms. Bradt will lead student management needs, but also serve in a variety of other roles. She will guide the continuation of the Positivity Project and No Place for Hate campaign and support club and extracurricular activity advisors as they engage students outside of the classroom. Ms. Bradt will also assist the Instruction Support Team and AIM Academy program.
During her time teaching at the high school, Ms. Bradt completed her administrative internship under Principal Laura Tarlo while working on her School Building Leader Certification through the SUNY Plattsburgh Branch Campus at Queensbury. She received her Bachelor of Science in Secondary Education from SUNY Oneonta and her Master's in Adolescent Literacy from Russell Sage College.
"I'm excited to be working with Laura again," said Ms. Bradt. "She was my mentor through my administrative experience and is a great leader."
Working alongside Ms. Bradt is something Mrs.Tarlo is looking forward to this year.
"Heather's genuine care and compassion for younger adults and their success is unparalleled," she said. "I'm excited to see what her leadership experience offers to our students and their future dreams."