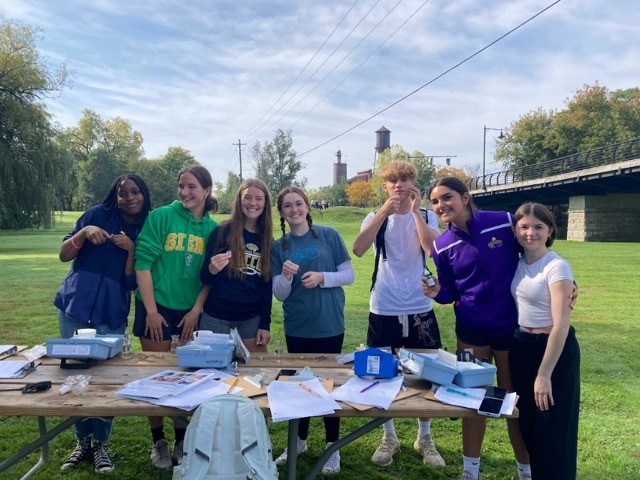 CHS SUNY Biology and SUNY Environmental class students recently joined their science teacher Laura Murawski on a "Day in the Life Field Trip" to Peebles Island. The event was coordinated by the Hudson River Estuary Program of New York State Department of Environmental Conservation and Lamont-Doherty Earth Observatory. 
This event is designed to celebrate the Hudson River Estuary and educate students on the estuary as part of the annual recognition of "National Estuaries Week." Each fall, environmental education centers are encouraged to team with school classes along the Hudson River to create a day-in-the-life of pictures of the river from the Troy Dam to New York Harbor.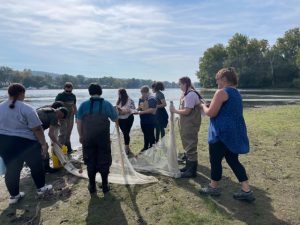 "It's a great opportunity for students to get out and collect data on this important resource," said Ms. Murawski. 
Students collected the dissolved oxygen, turbidity, and velocity of the river water, and had fun catching fish (Clare Frank and Shea Fontaine hold the record at 28).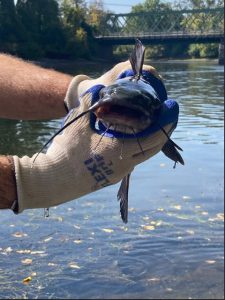 The event began in 2003 with a modest 300 student participants and has grown to over 5,000 students and individual participants – 90 sites from the New York Bight up to Peebles Island and into the Mohawk watershed, a major Hudson River tributary. Each site gathers data on the Hudson and shares their results, gaining a better understanding of this historic and vital estuary system as they build data literacy.
"Amazing," was how junior Clare Frank described the trip. "It was nice to see biology in action at Peebles Island and it's a beautiful spot right in our home town."