High school isn't just a place to learn chemistry, algebra and English. Today's students have an array of sophisticated classes to choose from that will help jumpstart college and careers.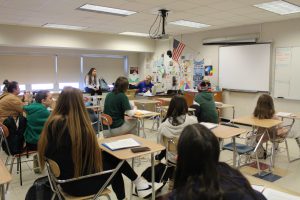 Currently, Cohoes High School offers more than 100 college credits, which is very notable for a school of its size.
"In the past year or so, we've added over 50 more college credits to the course catalog through working closely with Hudson Valley Community College, the University at Albany, our high school counselors, administration and teacher leaders," said Principal Laura Tarlo.
These courses are available to all students, not just those enrolled in the Future Ready Pathways, a program that offers students a learning pathway to graduate with a Regents diploma and 60 college credits.
This year, some of the more popular classes were History of Rock n' Roll and Introduction to Theatre. Other new additions include elective courses in art, music, business and physical education, departments which haven't offered college credits in the past.
"It gives students a head start," said CHS Counselor Chris Fournier. "Next year, we will offer physics classes that will equate to eight college credits, making us one of two high schools in the Capital Region approved to teach this course through HVCC."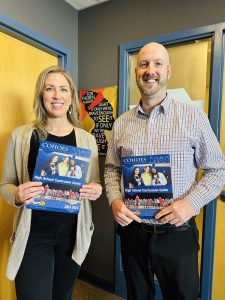 The SUNY Science Research program, a three-year program that begins in 10th grade, offers 12 college credits, and provides students the opportunity to conduct long-term original science research.
"We are continually looking at and evaluating our course guide and curriculum to offer modern classes that are relevant to college," Mrs. Tarlo said. "These courses challenge students to prepare them for the rigors of college-level work."
Universities have specific requirements a teacher must meet in order to teach a college course to high school students, said Mrs. Tarlo. "A teacher must take certain courses as part of their degree as specified by the college or university."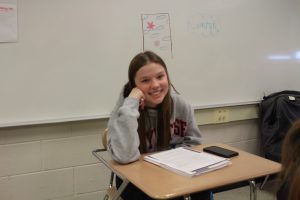 CHS senior Payton Heighes enjoys the challenge of taking college-level courses as well as the cost savings. She is taking AP English Literature and Composition, which will provide one college credit, and completed SUNY American Politics, which equates to three college credits.
"The courses challenge me and allow me to get a glimpse of what college will be like," Payton said. "I also like the idea of being able to go into college with a few credits or extra elective classes that I would not have to pay for at a college price."
For Mrs. Tarlo, it's about giving students the chance to envision themselves in a college setting and helping them realize that they are capable of doing the work.
"We're bringing this opportunity to our students and are helping them believe in themselves and realize that college is not untouchable," she said.
Click here to view the 2023-24 High School Curriculum Guide