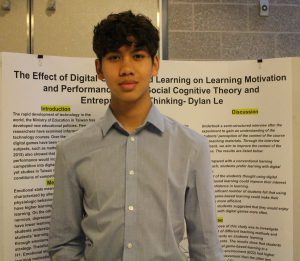 Last week, 15 CHS sophomores, juniors and seniors gathered for the the 21st Annual Science Research Symposium, which is the culmination of the year for the Science Research course, a three-year program through the University at Albany's University in the High School Program.
Students drive the coursework of the program: they do the research, design, and complete a project of their choosing with the help of a research professional in the field, typically professors from local colleges and universities.
"Each project is unique to the student and their topic, which is part of the greatness of this program," said CHS Earth Science & Science Research Teacher Michael Kloczko. "I feel lucky to be able to guide them through the process and help each of them get to the end."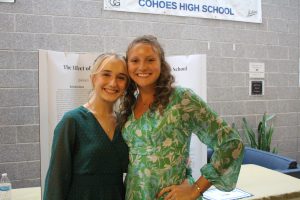 The program begins during their sophomore year, when students begin reading peer-reviewed journal articles. They start designing their project in their junior year, complete them as seniors and present them at the symposium. Following the presentation all projects were displayed during the poster session, where students had the opportunity to describe their work to family and friends.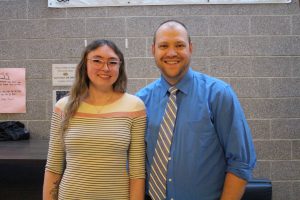 This year's keynote speaker was Brooke Turcotte, a 2015 Cohoes graduate and Science Research alumnus. She is currently working to complete her PhD in Public Health at UAlbany.
We are proud of these hardworking students, and would like to thank our seniors, who presented their projects:
Quincy Hytko – The Effect of Physical Activity on Stress in High School Population
Joseph McCormick – The Effect of Social Media on Social Anxiety
Amanda Opalka – Common Psychopathic Tendencies of Serial Killers