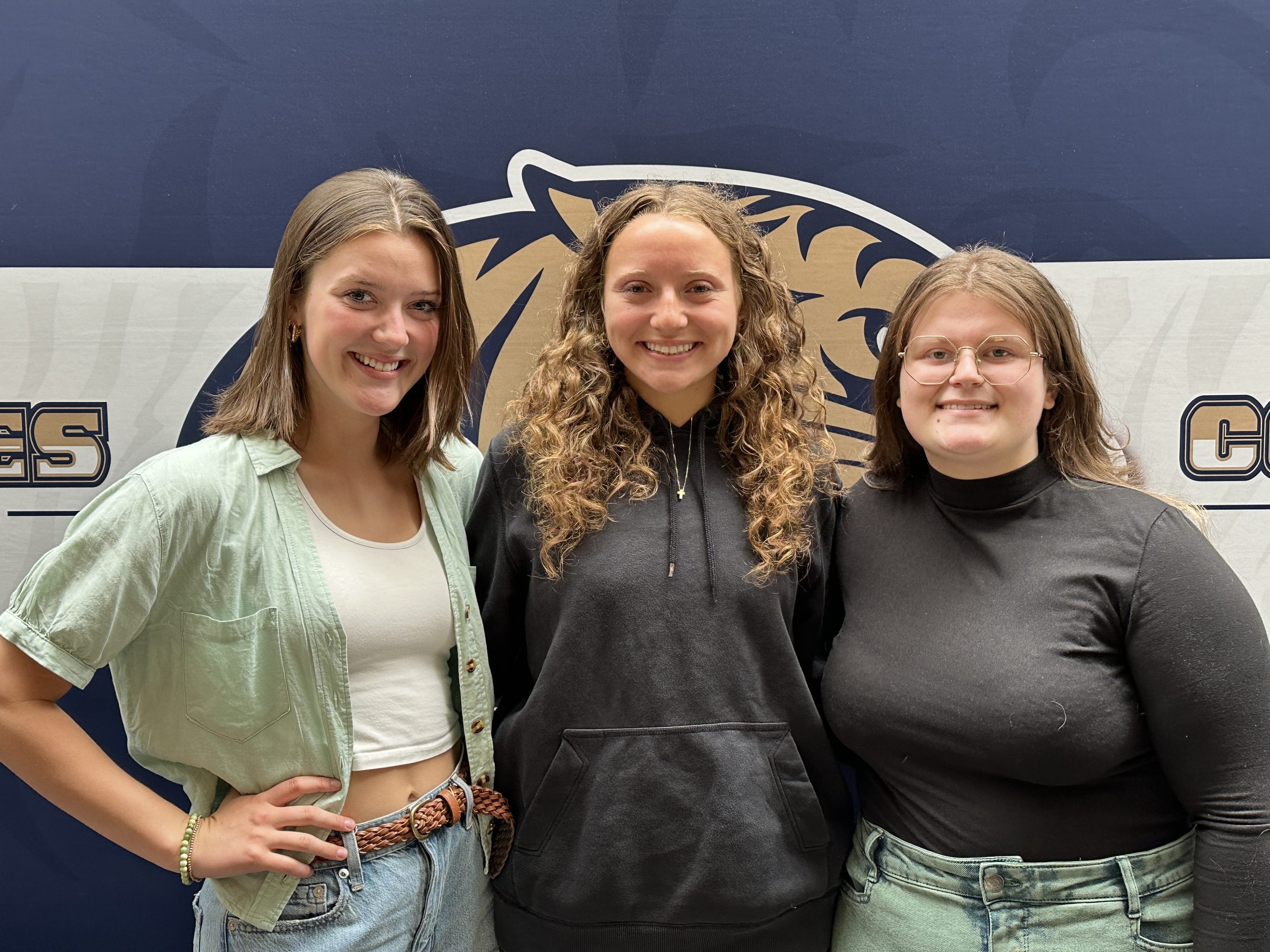 Quincy Hytko – Valedictorian
At the top of the list is Quincy Hytko, earning the title of valedictorian with an overall Grade Point Average (GPA) of 100.93.
"I am beaming with joy to be honored among such wonderful students of Cohoes High School. I am so thankful for the amazing teachers at CHS who have guided my way for the past four years. I always strive to do my best in everything I do and to see my hard work come to fruition is very rewarding. I could not be the young woman I am today without my parents' inspiration and I aim to make them proud every single day."
Quincy is a three-sport varsity captain of the soccer, basketball and lacrosse teams. During her time at CHS, she was involved in many clubs, and served as President of the National Honor Society, President of the Journalism Club, President of the Yearbook Club, Vice President of Student Council and Vice President of the Class of 2023.
She is heading to the University of Miami this fall to study communications. 
Carissa Shanahan – Salutatorian
Carissa Shanahan earned the title of salutatorian with a GPA of 100.29.
"I have worked extremely hard for everything I have received. I am blessed to have the best parents who taught me grit and how to be thankful. Throughout all the late nights of homework after a game or rehearsal, I always had to remind myself to focus on the step in front of me, not the whole staircase. My parents always enforced hard work in everything I do. You get what you work for, not what you wish for."
During her years at CHS, Carissa participated in several clubs and activities. She is President of the Class of 2023 and past president of the Student Council for two years. She played varsity soccer all four years and served as captain of the team for two of those years. She also played JV and varsity basketball during her freshman and sophomore years. 
She was a member of the National Honor Society, where she served as secretary.  Carissa was also was a member of the Drama Club all four years, played flute in the band for four years and joined chorus as a senior.  She has also participated in the Character Education Club and Ski Club.
She has proudly served as vice president of the Real Kids Wear Pink campaign since the seventh grade. 
Carissa is going to attend SUNY Fredonia this fall, where she will play D3 soccer and study Theatre Arts. 
Jaylynn Bariteau – Honorable Mention
Jaylynn Bariteau earned Honorable Mention with a GPA of 100.16.
"During my time at the high school, I always tried to challenge myself with high-level classes. I am very happy that all the work I put into my academics has paid off. I am extremely thankful to be in the top three of my class, and very excited that two of my good friends are here with me. I'm grateful for everything my parents, friends, and teachers have taught me over the years, as I would not have been as successful without them." 
Jaylynn is a member of the National Honor Society and Community Service Club and is president of the Activities Club. Outside of school, she fosters cats for an organization called Orange Street Cats and she volunteers at cat adoption events.
She will attend the University of Vermont's Patrick Leahy Honors College as a double major in microbiology and molecular genetics. Following that, Jaylynn plans on earning her Ph.D. in immunology and hopes to eventually work in an academic setting. 
From Principal Laura Tarlo:
"I am incredibly proud of this group of young women who worked diligently over the past four years to all achieve overall averages above 100," said CHS Principal Laura Tarlo, noting that, to her knowledge, this is the first time that all top three honor graduates will leave CHS with a weighted grade-point average over 100.
"Their commitment also expands outside of the classroom as they are involved in their school community, athletic programs, extracurriculars and beyond. It's an honor to celebrate them and see their hard work come to fruition. They are wonderful representations of what excellence in achievement looks like in this high school and they serve as incredible role models to our younger students. I wish them nothing but success and happiness in their lifelong journey of learning!"